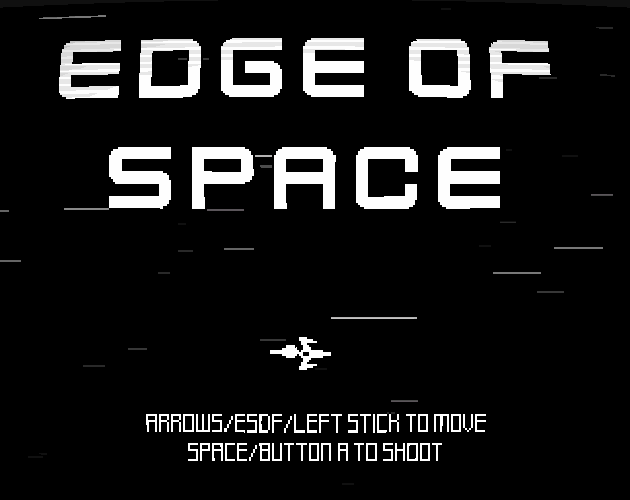 Edge of Space
A game about the end of the world, and not enough space in space.

Race against an unstoppable supernova and face countless enemies in this retro arcade shump created for the Ludum Dare 42
Features 5 weapons, tons of enemies, and retro monochrome pixel graphics that were good for the 80s.
Made with 48h with Gamemaker Studio 2, LSDJ (music) and FL Studio (FX and mix).
Thanks to my friends at Dontnod for the support and the laughs !