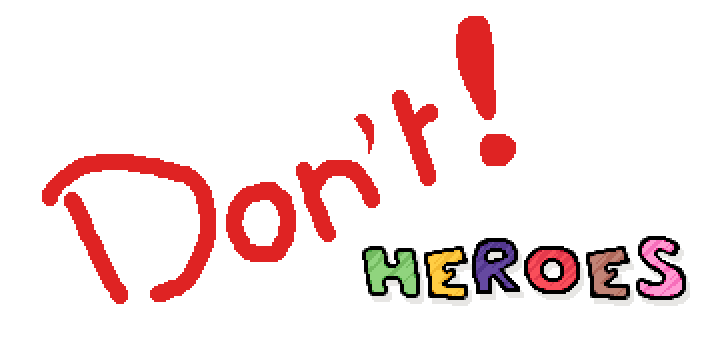 Don't ! Heroes
A downloadable game for Windows
An RPG in a paper world, in which a party of heroes is entrusted with the task of defeating the Void King, heir of all calamities.
During their journey, they will be guided by you...but only if they listen !
Gameplay :
During battles, heroes will announce what they intend to do.
You will then have a few second to react to the statement.
If you're ok with it, do nothing and let them do as they want.
But if you aren't...SMASH the « NO » button !
The hero change his mind. But he will be annoyed.
Keep an eye on the annoyance gauge of your heroes.
If it gets full, the hero will get out of control !

Allies may join you on your way... except if you tell them NO !
Good luck !
Controls :
Space - Push "No" Button
Featuring :
A simple gameplay based on annoyance management
A team of 5 unique heroes to discover
Cute and cartoony paper aesthetic
Multiple environments
Epic battle themes
A game made in 48h for GMTK Jam 2020 by :
Additional info :
We didn't have time to make a proper ending to the game. If you manage to kill the big Eye boss, you won the game ! (The fight will unfortunately loop endlessly in game)